Barrier-free Augmented Reality Twins for the IAA with Visoric AR-Cloud and Magic Leap2
The combination of technologies enables an impressive presentation of products at the IAA.
Realistic impression: IAA visitors get a precise impression of your innovations.
Flexibility: Products can be presented dynamically thanks to real-time configuration and visualization via the AR-Cloud.
Virtual in real space: Without the costs of a real prototype but still realistically present in the room – your product! Thanks to AR.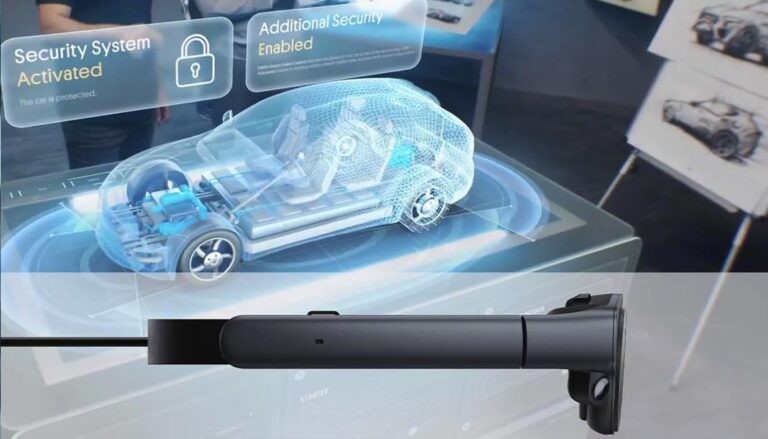 Advantages of real-time configuration with the Visoric AR Cloud
We offer Magic Leap users the opportunity to quickly and efficiently modify Digital Twins via the Visoric XR Stager Cloud Solution platform.
Efficiency: Real-time configuration increases the speed of work processes.
Error avoidance: Early detection and correction of errors save resources.
Changes immediately visible in real space: High adaptability in the work process.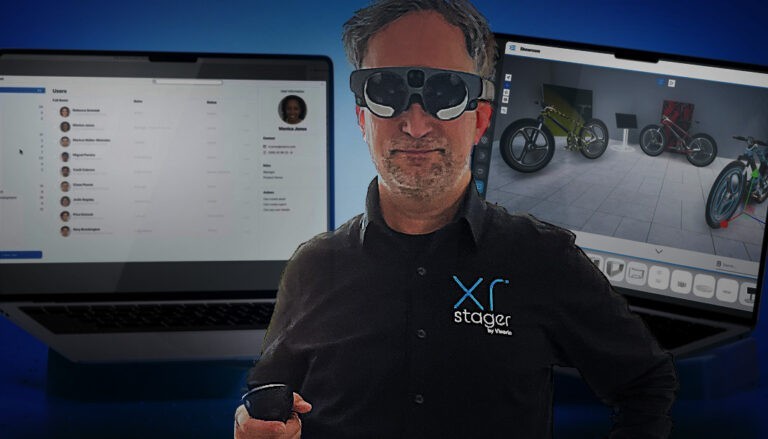 Hybrid and decentralized AR content management and distribution
The browser-based XR Stager Asset Manager provides easy access to the AR-Cloud from Visoric.
Platform independence: Accessible at any time and from any device.
Easy access: No installation necessary, saves time and storage space.
Low hardware requirements: No powerful computer necessary thanks to cloud technology.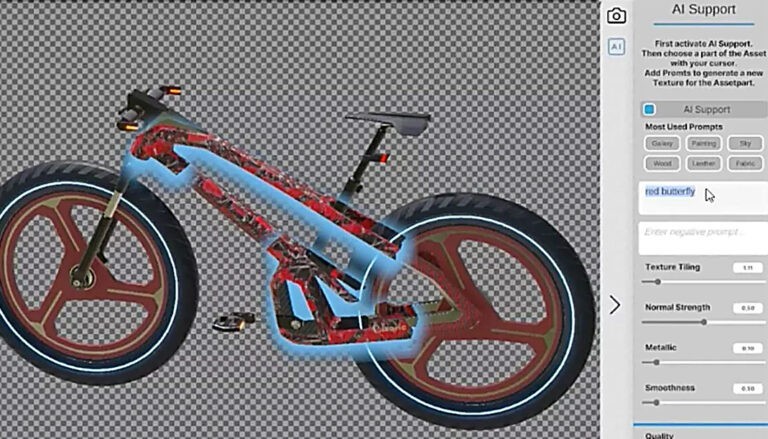 AI supported Augmented Reality Applications
The Visoric XR Stager Cloud Solution platform allows for the easy augmentation of complex 3D models using the AI Material Editor.
User friendliness: Intuitive and easy to use interface.
Broad applicability: Usable across various fields of expertise.
Fast texturing: AI-supported material and texture creation.
The Visoric AR Team –

Creates physical AR trade fair exhibits and virtual showrooms according to your wishes.
AR solutions for the IAA: Precise and custom-tailored
Our specially tailored AR solutions open up new dimensions for your product presentations. Immerse yourself in a combination of detailed representations of your products, virtual experiences, and technical demonstrations in an interactive AR environment.
Directly at the pulse of time: With AR-Mobility UX to the IAA
With our AR experiences tailored to you, we bring the future of mobility to life. They allow you to view your products from all perspectives, discover innovative features, and experience new technologies up close – all in our virtual showroom.
Immersing in new realities: Augmented Reality for the IAA
Experience the impressive immersion of the IAA with our AR solutions. Step into our virtual showroom and let yourself be convinced by the realistic representation, the detail accuracy, and the interactive character of our AR experiences.
Experience the IAA in a new way: Augmented Reality changes the horizon
The shift to the digital world is unstoppable and also changes the way we present products. The Visoric Augmented Reality Cloud offers you the opportunity to use this revolution for your presentations at the IAA.
Create digital twins of your products and present them impressively in augmented reality. This new technology not only helps you to represent your products more realistically, but also enables sustainable and economical presentations.
Our team of XR experts is on hand to explain the possibilities of this emerging technology and to support you in implementing your visions.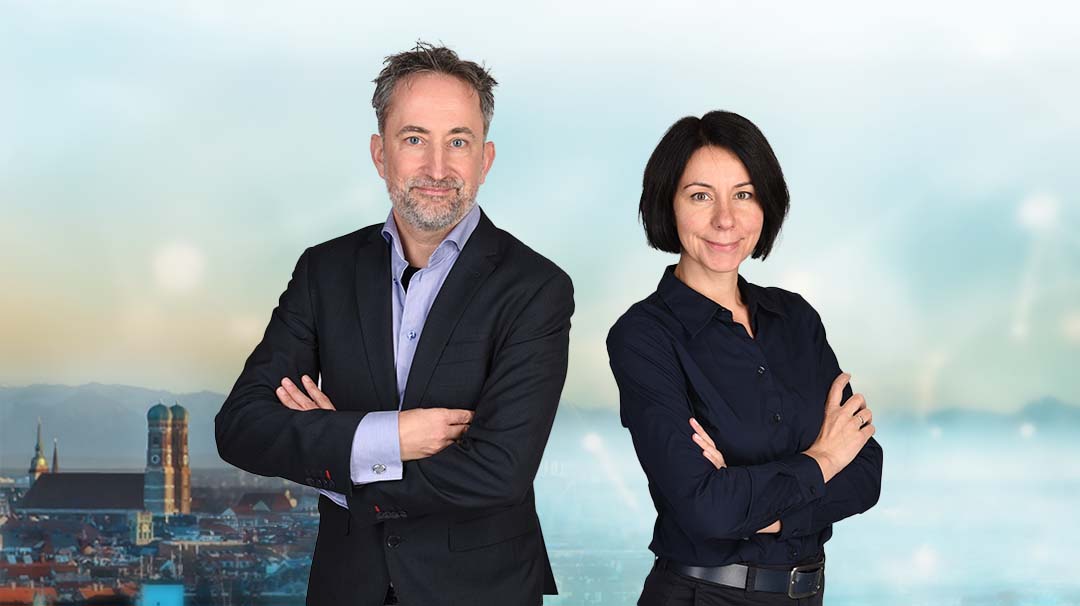 Let's create an unforgettable trade fair experience together!
Are you ready to take your IAA experience to the next level? Do you have questions or need more information? We are looking forward to hearing from you! Please fill out the contact form below and a member of our dedicated team will get back to you as soon as possible. Together, we can create the perfect trade fair appearance for you.