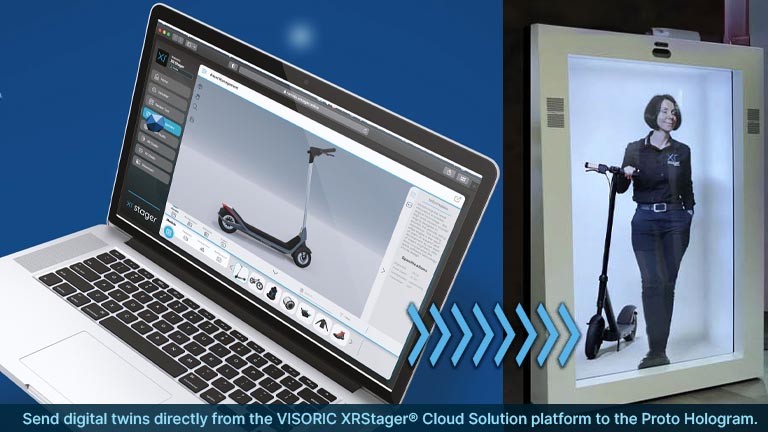 Infinite Product Variety, Realistically Displayed
Give your product understanding a new dimension with the PROTO Hologram Experience. Our expert Nataliya presents a life-sized, realistic 3D electric scooter from the XR Stager Asset Manager, visible directly on your laptop.
Real Digital Twins: Life-sized and realistic 3D models for convincing product presentations
Efficient Handling: Flexible handling directly from the XR Stager Asset Manager
User-friendly: Simple operation directly via your web browser, without additional
Real-time Individualization
With XR Stager's advanced configuration options, product features such as colors and key components such as hub motors can be manipulated directly. Make the inner mechanisms of your product visible and understandable.
Direct Manipulation: Real-time configuration directly via the browser
Product Insights: Deep insights by dismantling assemblies
Flexibility: Instant visual feedback and flexible customization options
Linking Reality and Virtuality
Connect real people and 3D objects in one image. Through the XR Stager connection to the PROTO hologram, it is possible to display a 3D hoverboard in addition to Nataliya's body, which hovers in front of her and is delivered directly from the XR Stager Cloud.
Hybrid Presentation: Combination of real people and 3D products
Immersive Display: Realistic and immersive display for memorable presentations
Cloud Integration: Direct integration of 3D objects from the XR Stager Cloud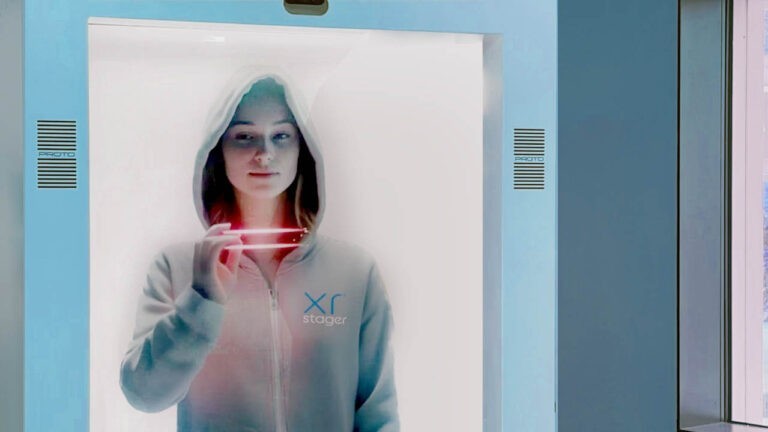 Holoportation: The Future of Product Presentation
Experience a new form of product presentation with the PROTO Hologram technology. A lifelike hologram of a product opens up in front of the product expert, in the role of the presenter – an impressive proof of the striking reality that we can create with our technology.
Future Technology: Cutting-edge holoportation technology for impressive presentations
Realistic Display: Realistic and life-sized representations of any 3D models
Interactive Presentation: Direct and immediate interaction with 3D products possible
Visoric XR and Proto Hologram –

Your forward-thinking duo for exceptional presentation experiences.
Interactive 3D Presentations – Real and Digital
Together with Proto Hologram, a pioneer in the creation of lifelike holograms, we create impressive, interactive 3D presentation experiences. We take care of conception, hardware, setup, and support for your product presentations, using cutting-edge technologies like VR, AR, and holoportation. Through our holistic support, your presentation experience at the IAA becomes an unforgettable and smooth event.
Perfect Staging through CAD Data Processing
We transform your CAD data into stunning 3D models that can be used for printable graphics as well as interactive real-time experiences. Our customer-oriented data processing process allows you to independently create impressive content. Take advantage of our CAD data processing and our XR Stager Cloud Solution platform for best quality and easy reuse.
Proto Hologram Asset Management Connection
In addition to our real presentation experiences, we offer a technical implementation and direct connection of your asset management to the Proto Hologram. With our powerful backend system of the XR Stager Cloud Solution platform, you retain control over your digital twins and can play them into the Proto Hologram in real time and from any location.
Fascinating 3D Representation of Your Digital Twins with Proto Hologram at the IAA with Visoric
Ready for a new era of product presentations at the IAA? In collaboration with Proto Hologram, the pioneer in holoportation technology, we offer you an unparalleled holographic experience for your trade fair appearance.
Let yourself be enthused by the detailed representation of your products – no headset required. Your digital twins come to life in a stunningly realistic way with our XR Stager Cloud Solution platform and Proto Hologram technology.
Join the leading manufacturers and service providers who already trust our expertise. Use the possibilities of real-time data preparation and playout and open up new dimensions for your product presentations. A breathtaking experience awaits you
.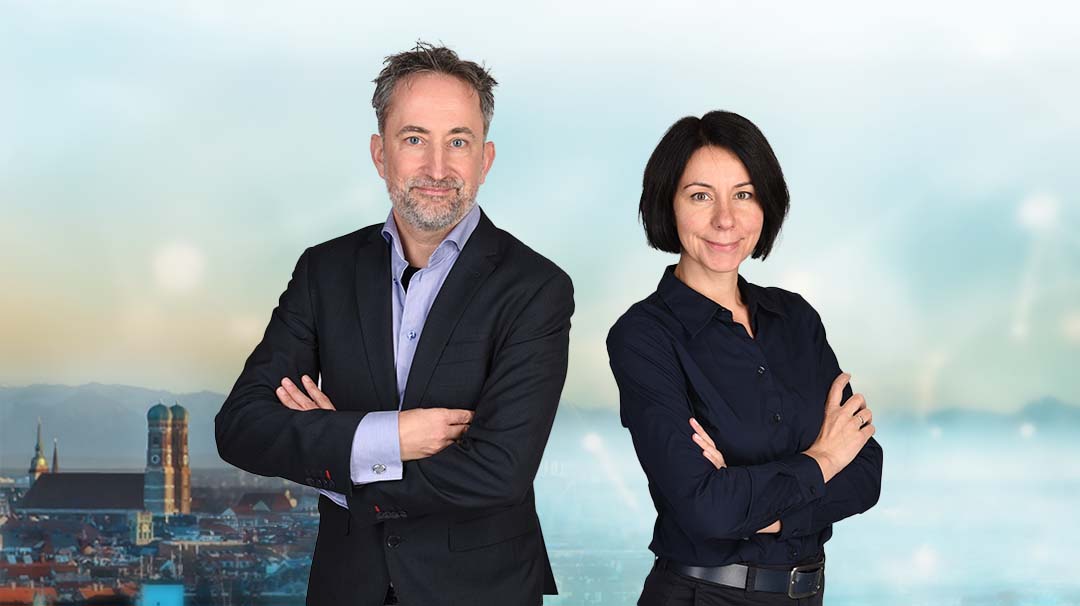 Together we shape your Proto Hologram Experience
We look forward to advising you! Please fill out the form below and a member of our dedicated team will get back to you as soon as possible. Together, we set new standards in the staging of Digital Twins with the Proto Hologram for your company