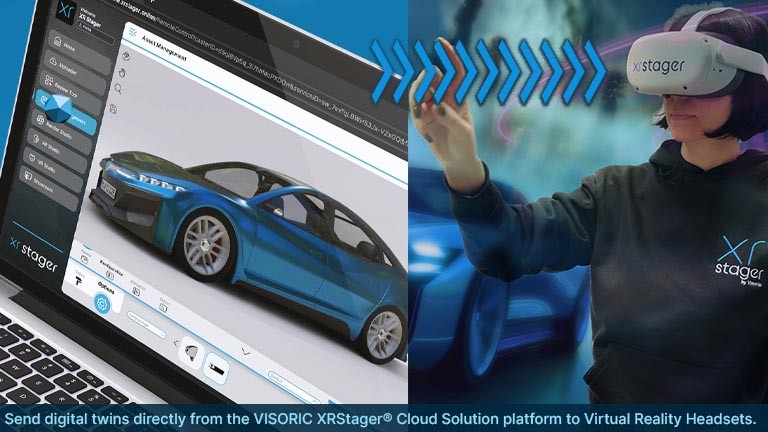 Digital Twins in the VR Headset of your choice: Simple and accessible
Experience your products in a new dimension with Virtual Reality: With the XR Stager Asset Manager, you can load lifelike digital twins of your entire vehicles, product carriers, assemblies or individual components in real time directly into your VR headset.
Real Digital Twins: Life-size and realistic 3D models for impressive product presentations
Efficient Handling: Flexible handling and quick adjustments directly from the XR Stager Asset Manager
User-friendly: Easy operation directly via your web browser, no additional software installation necessary.
Individuelle Virtual Reality Messeerlebnisse aus einer Hand
At Visoric, you receive a tailored virtual reality trade show experience and reliable service, spanning from VR development to trade show support.
Customized VR solutions: We conceptualize, design, program, and support your VR experience specifically according to your wishes and needs.
Easy integration: Our solutions can be seamlessly integrated into your existing 3D pipeline and your CMS.
Powerful cloud solution: We offer you access to our self-developed mixed reality cloud for an optimized VR experience.
Fully serviced interactive trade show exhibits
Benefit from our comprehensive service package that perfectly showcases your VR experiences at any trade show.
On-site support: With our headquarters in Munich, we are close to the IAA and can ensure optimal support of your trade show exhibits.
Full service: We take care of the complete implementation of your VR experiences – from development to support at the trade show.
Location-independent presentations: With our digital solutions, you can reach your audience from anywhere.
Sustainable VR experiences for versatile applications
With Visoric, you get not only a unique VR experience but valuable 3D content that can be used multiple times and on different platforms.
Versatile usage: Our VR content is optimized for touchscreen experiences, augmented reality, and many other applications.
Sustainable development: We think about the future. With us, you invest in reusable 3D models.
3D Asset Management: Use your own system or our powerful 3D asset management system – free for qualified Visoric customers.
The Visoric XR team –

Creates seamless experiences for physical VR trade show exhibits and virtual showrooms
VR solutions for the IAA: Precise and individual
Our specially adapted VR solutions open up new perspectives for your product presentations. Experience a combination of detailed representations of your products, virtual experiences, and technical demonstrations in an interactive VR environment.
Close to the future of mobility: VR experiences at the IAA
With our customized VR experiences, you can experience the mobility of the future up close. They allow you to view your products from all angles, get to know innovative functions, and directly experience new technologies – all in our virtual showroom.
Immerse into new dimensions: Virtual Reality for the IAA
Experience the impressive immersion of the IAA with our VR solutions. Step into our virtual showroom and let yourself be convinced by the realistic representation, the accuracy of detail, and the interactive character of our VR experiences.
Virtual IAA showrooms: Customer-oriented VR solutions
The use of VR technologies at trade shows like the IAA is an effective approach to enhance customer interactions.
With Visoric's tailored VR solutions, straight from Munich, we can create an impressive customer experience for your IAA presence. Virtual showrooms allow for a versatile and interactive product presentation that is also resource-saving. Instead of transporting and installing physical prototypes, you bring your products to life in a virtual environment.
Our XR expert team from Munich advises you on finding and successfully implementing the most suitable VR solutions for your specific needs.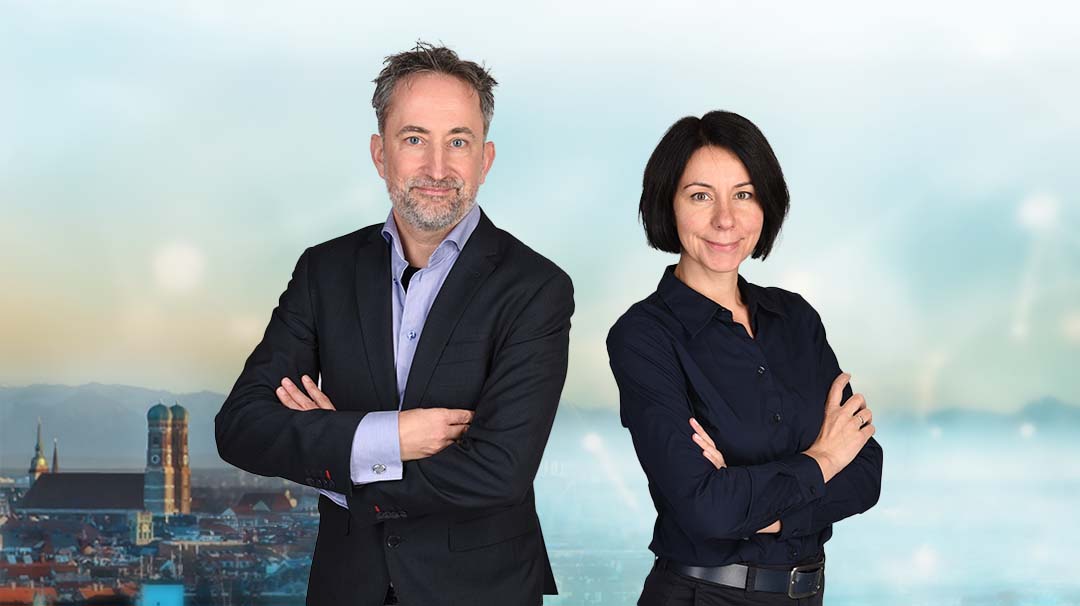 Let's create an unforgettable VR experience together!
Are you ready to take your IAA experience to the next level? Do you have questions or need further information? We look forward to hearing from you! Please fill out the contact form below and a member of our dedicated team will get back to you as soon as possible. Together we can design the perfect trade fair appearance for you.