Dive into the Next Dimension of Mobility
Take advantage of the unique opportunity to present your key content and corporate aspects through fascinating, interactive 3D experiences.
Whether at the real trade fair stand, in the virtual showroom or in the Automotive Metaverse – we competently and reliably take care of your project.
Our fascination, our commitment, and our service are for your brilliant and sustainable, interactive 3D trade fair experience – with or without a headset.
Discover our innovative approaches and solutions, already appreciated by leading OEMs, and experience the future of mobility up close.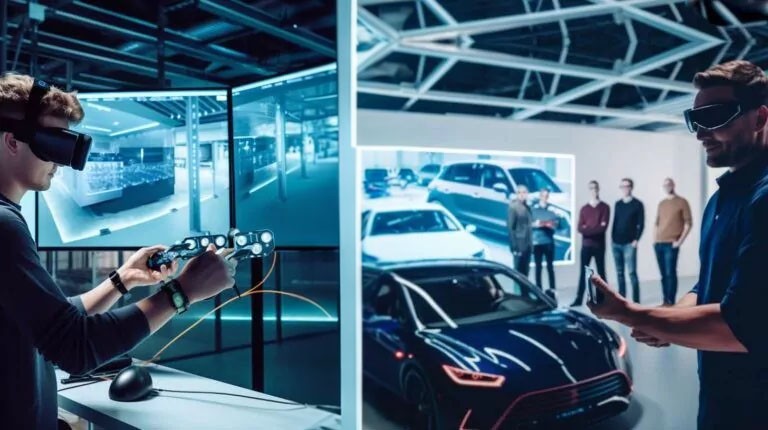 Visoric – Munich's Specialist for 3D Trade Show Experiences
With ten years of experience, we create customized, sustainable 3D trade show experiences for the IAA.
Consultation: Our experts work with you to create customized solutions for your goals.
Concept: Our creative team puts your brand and products in the spotlight.
Programming: We utilize the latest technologies for interactive experiences.
Design: Our designers create visually appealing representations of your content.
Trade show support: We ensure a smooth operation of your IAA presence.
3D Real-Time Experiences: New Paths at Mobility Trade Shows
Our use of innovative technologies provides companies with effective presentation opportunities:
Virtual Reality (VR): We simulate immersive driving experiences and interior designs.
Augmented Reality (AR): Our AR solutions combine physical and digital elements for interactive vehicle visualizations.
Mixed Reality (MR): With MR, we simplify the understanding of complex vehicle functions.
Touchscreen Experiences: Explore vehicles playfully and intuitively on our touchscreens.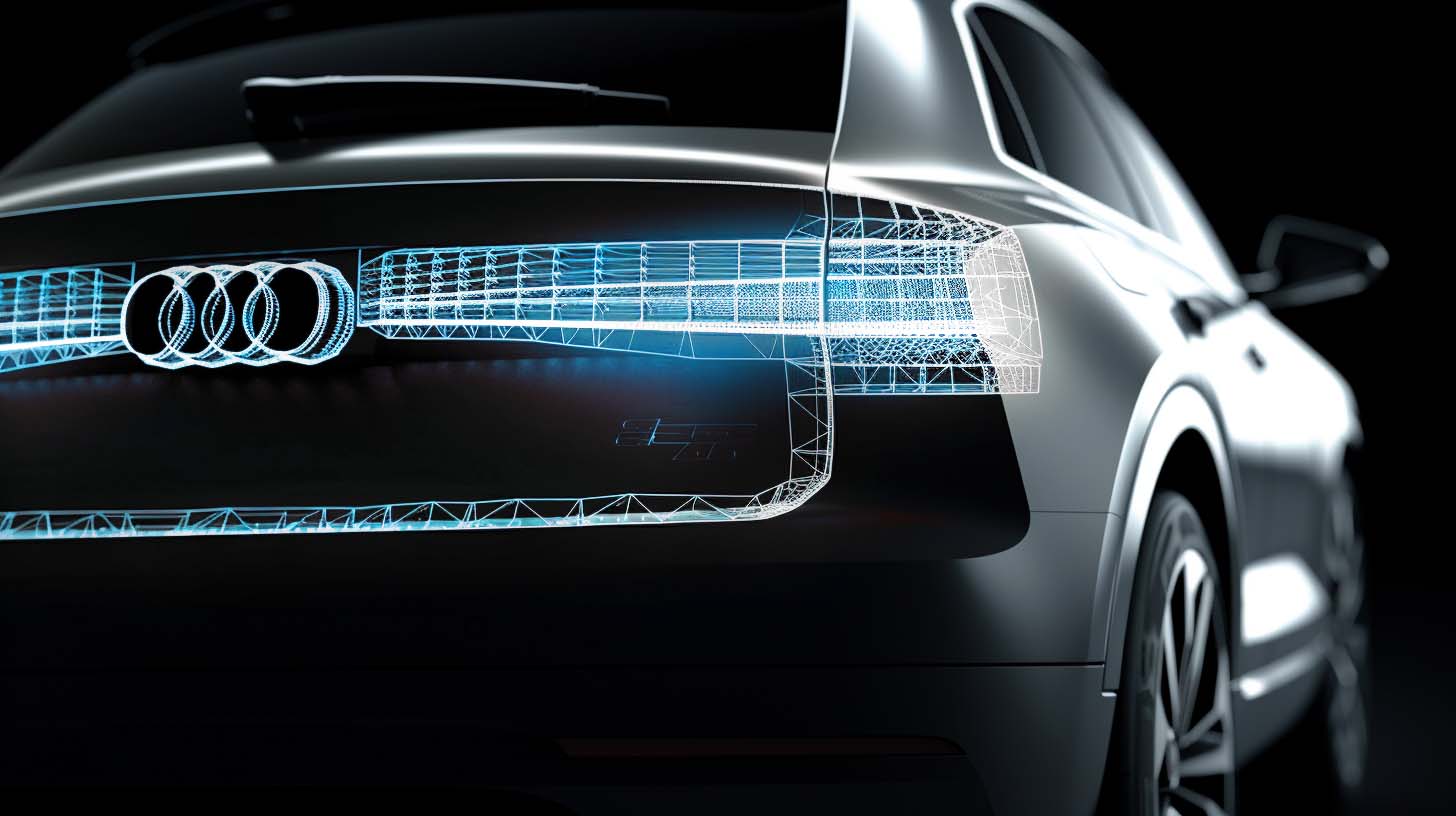 CAD Data Processing: Your Data, Our Detail
We transform your CAD data into high-quality 3D models for a strong trade show appearance.
Versatile Application: Discover endless possibilities with our digital twins.
Efficient Reuse: Optimize your workflows with our 3D asset management.
Customer-Oriented Processing: Work closely with us and optimize your projects with our XR Cloud.
Independent Use: Utilize our processed data to create and present content easily and independently.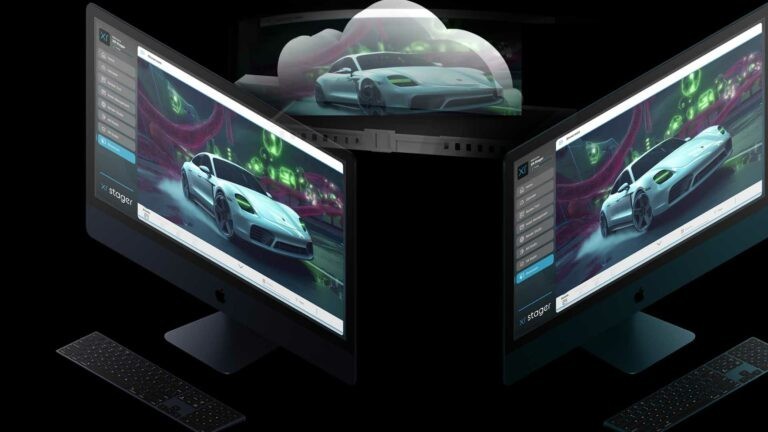 Automotive Metaverse and XR-Cloud Based Virtual Showrooms
With Visoric, you can create individual showrooms in the Automotive Metaverse, hosted on our powerful XR-Cloud. Our backend system gives you full control.
Constant Availability: Your virtual room in the Automotive Metaverse is open around the clock, ensuring constant visibility.
Quick Adaptation: Our XR-Cloud platform provides flexibility and allows you to implement changes quickly.
Hybrid Trade Show Experiences: By combining physical and virtual elements in the XR-Cloud, you achieve maximum reach.
Measurability: Use our analysis tools in the XR-Cloud to understand customer behavior in the Automotive Metaverse and optimize your strategies accordingly.
Visoric XR and Pave Eventtechnik –

Your strong duo for perfect physical and digital trade show experiences.
Interactive 3D Trade Show Experiences – Physical and Digital
Together with our renowned partner Pave GmbH, one of the leading trade show outfitters in Germany, we create impressive, interactive 3D trade show experiences. We take care of the conception, hardware, installation, and support of your trade show exhibits and use state-of-the-art technologies like VR, AR, and MR. With our comprehensive support, your trade show experience at the IAA becomes an unforgettable and smooth event.
Perfect Presentation Through CAD Data Processing
We transform your CAD data into impressive 3D models that can be used for both print graphics and interactive real-time experiences. Our customer-oriented data processing process allows you to create impressive content independently. Benefit from the best quality and easy reusability with our CAD data processing service and our in-house Visoric XR Stager Cloud Solution platform.
Tailored Virtual Showrooms and Reliable Hosting
In addition to our physical trade fair experiences, we offer custom design, technical implementation, and reliable hosting for virtual trade fair stands. With our powerful backend system, you retain control over your virtual showroom. Use the advantages of our virtual trade fair experiences, such as global reach, efficient stand planning, and measurable analytics, to reach your audience at any time and from any location.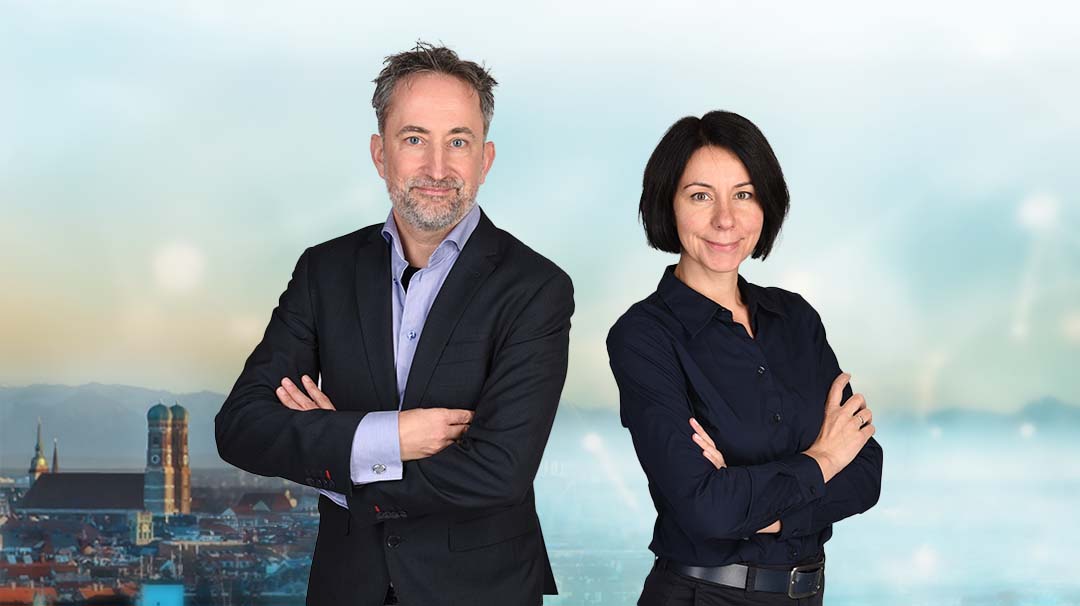 Let's create an unforgettable trade show experience together!
Are you ready to take your IAA experience to the next level? Do you have questions or need more information? We look forward to hearing from you! Please fill out the contact form below, and a member of our dedicated team will get back to you as soon as possible. Together, we can design the perfect trade show appearance for you.